2. Moringa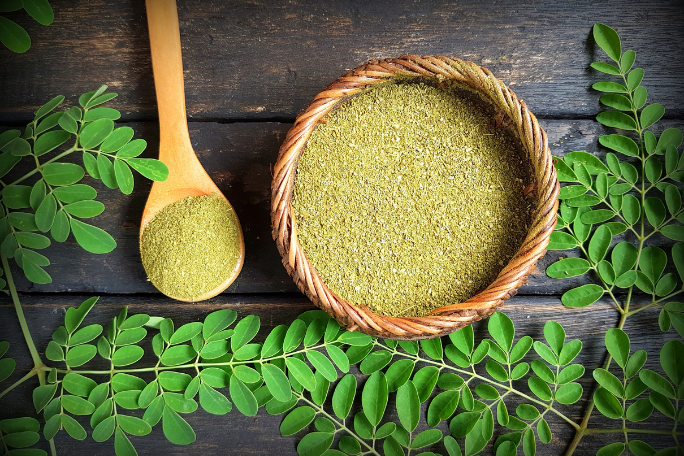 Recent studies have shown that moringa leaves are great for regulating the production of thyroid hormones. It is also a good source of vitamin A, B1, B3, and C. It is also known to improve blood production and combat the side effect of excessive thyroid production.
How to prepare
Boil a cup of water for 5 minutes.
Steep moringa leaves in hot water for some minutes.
Filter and drink the liquid.
You can take one cup of this tea once a day.